This year at Fragrance Oils we celebrate our 55th anniversary, and to commemorate this memorable occasion we wanted to showcase some of our creative talents.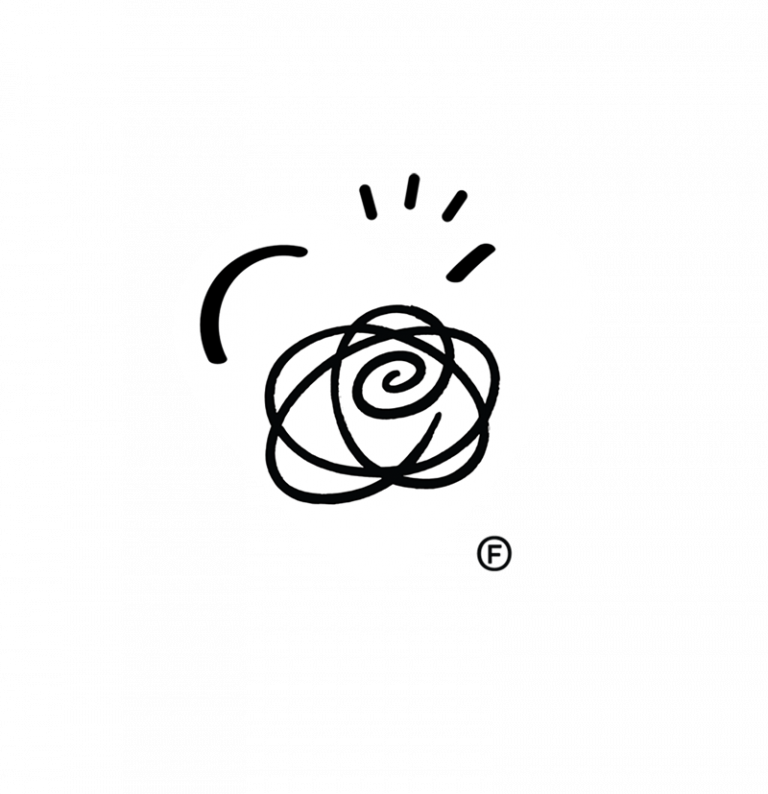 Over the years, the industry, and ourselves have continued to grow and change, and last year we launched our new brand identity that truly reflects how we work and our approach to fragrance creation. As part of this exercise, our traditional logo was refreshed, creating the modern rose emblem you see today and this sparked an idea!
We challenged our creative perfumers and evaluators to team up and create their own interpretations of a rose fragrance, all inspired by the transition our logo has made. We were looking for something new and exciting, but they had total freedom over their own creations – allowing them to let their imaginations go wild!
Rose is not just the focus of our logo and our heritage as a fragrance house, it is also one of the most classic perfumery ingredients. Like ourselves, its heritage is rich, dating back as far as Greek and Roman mythology, and its popularity stands just as strong today.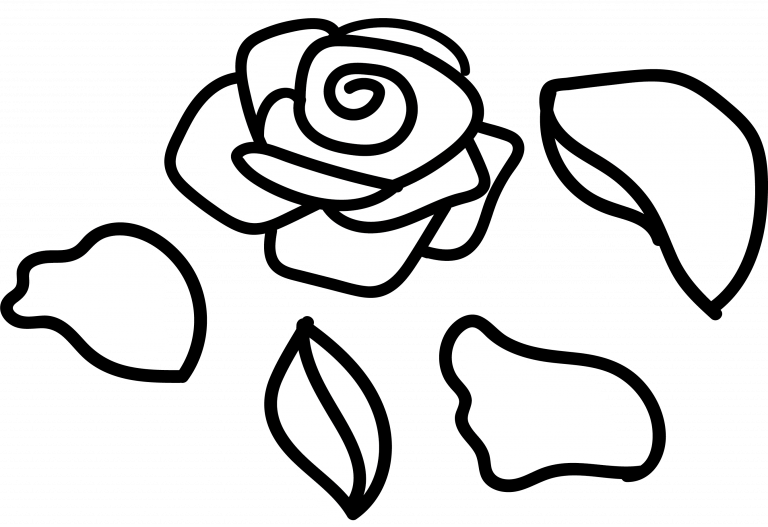 As the cornerstone of many of the most successful fragrances, both past and present, the rose has been through quite a journey of its own, and its olfactive profile lends itself equally to both light and dark interpretations.
As an ingredient with many different facets, its potential is endless, and we were excited to see the directions our Scentmakers took it in.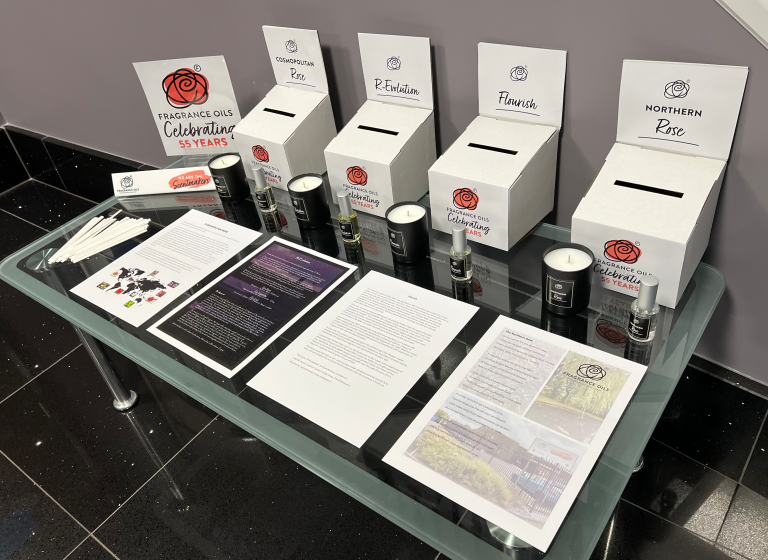 WHAT HAPPENED NEXT…
Upon completion of their fragrances, the teams were asked to create a story to describe their rose interpretation and employees from around the company were provided the opportunity to vote for their favourite blend.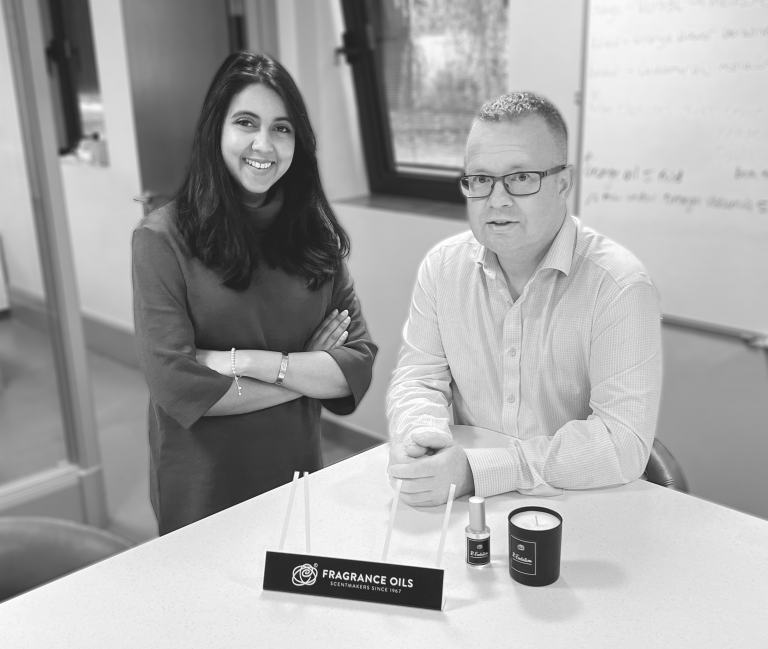 THE WINNING FRAGRANCE
Congratulations to evaluator Zara Bocus and perfumer Pete Malton on their winning fragrance, aptly named R-Evolution. Starting from a small office in Manchester, Fragrance Oils has evolved into a contemporary fragrance house with a vast, global network and their unique floral fougere creation is a celebration of this remarkable journey.
We
began by composing a simple rose accord, enhanced with natural Moroccan Rose Absolute. We wanted to reflect the different regions of Fragrance Oils, thus we built facets of saffron (East), lavender (West) and ylang (the Tropics). Mint, bergamot and lemon were added to enhance the fresh note of the rose and provide more bloom while earthy woods give more depth. A petrol note identifies with the industrial culture of Manchester and blends well into the rose and finally leather was added to resonate the warmth and comfort of
home.
Zara & Pete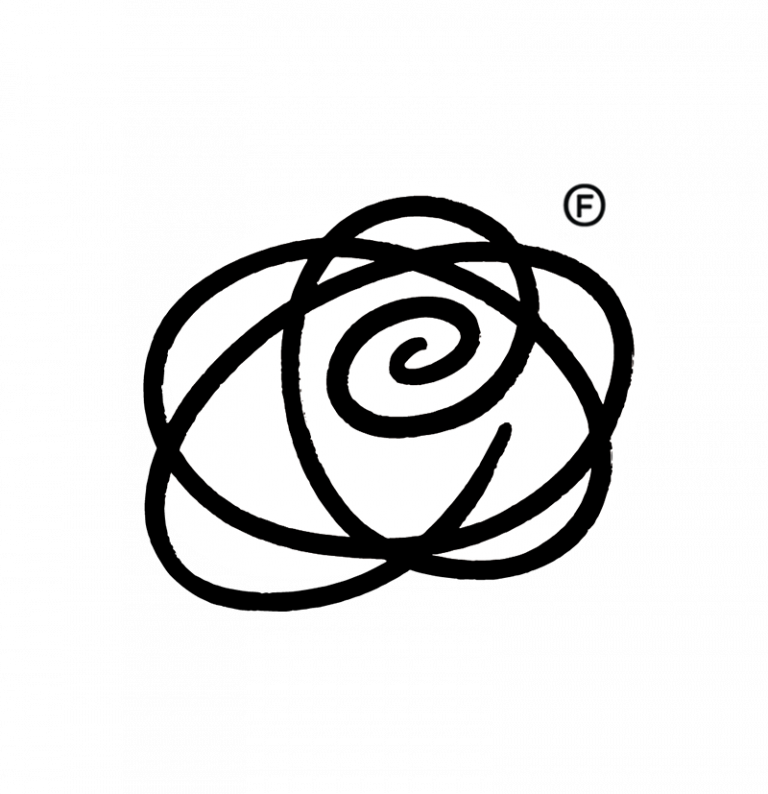 A ROSE TO REMEMBER
We're extremely proud of our long history and our interactive rose challenge was the perfect opportunity to mark our 55th anniversary as a team. It also demonstrates the amazing talents of our Scentmakers as choosing the winning scent was a really tough decision!
Rose is here to stay and will continue to shape the fragrance landscape. If you'd like to learn more about the latest fragrance trends and how we can help bring your products to life, please get in touch – we'd love to hear from you!