Fragrance Oils Sponsors This Year's British Society of Perfumers Fine Fragrance Trends Evening
Here at Fragrance Oils, a key date in our diaries is the annual BSP Fine Fragrance Trends event. An exciting evening of scent smelling and discovery, this year we were thrilled to extend our support and sponsor the occasion. Hosted here in Manchester, fragrance specialist Virginie Daniau guided us through the hottest trends that are set to shape the world of fragrance.
It
is always a pleasure to present the Fine Fragrance trends in Manchester. The audience is always very engaged and really help to bring the event to
life!
Virginie Daniau, Fragrance Specialist & Presenter of the BSP Fine Fragrance Trends event
Delighted to be back in person, our Scentmakers enjoyed soaking up the atmosphere and smelling some of this year's most exciting fragrance creations. And we were delighted to see our Chief Perfumer and current BSP president, Pete Malton, receive his medallion to mark his position as president. Having held the role for 18 months, the event posed the perfect opportunity for Virginie to award Pete the medallion live and in person!
As
Scentmakers we utilise our expert knowledge, creativity, and passion for perfumery to create world class fragrances that delight our customers and exceed
expectations.
Peter Malton
Keen to stay on the pulse and at the forefront of trends, this insightful evening will help to shape our upcoming Fine Fragrance Trends review. We would like to thank Virginie and the British Society of Perfumers for hosting this wonderful event!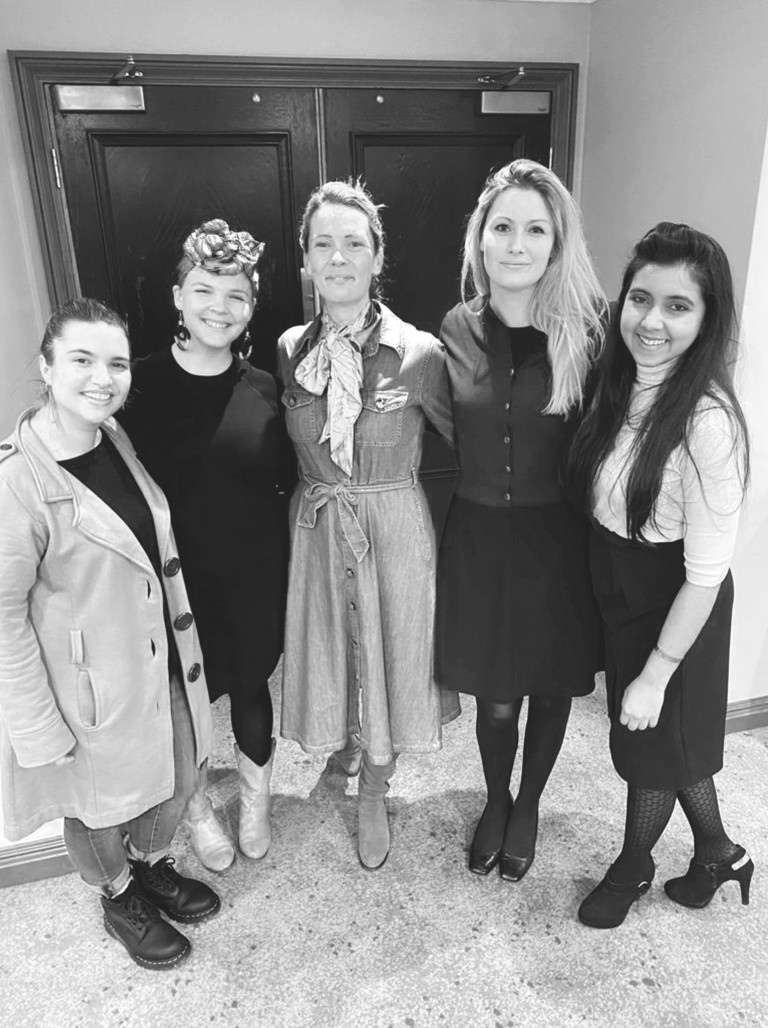 Our Scentmakers pictured from left to right:
Stephanie Caires de Moraes, Julia van Wyk, Helen Oliver, Sophie Stimpson and Zara Bocus